When we think about grilling, the first image that often comes to mind is the aroma of juicy meat sizzling, spending time with family and friends, and enjoying the outdoors. However, behind that idyllic picture lies a crucial component that makes it all possible – the grill itself. And the quality of the grill largely depends on the material it's made from. This is where stainless steel takes center stage.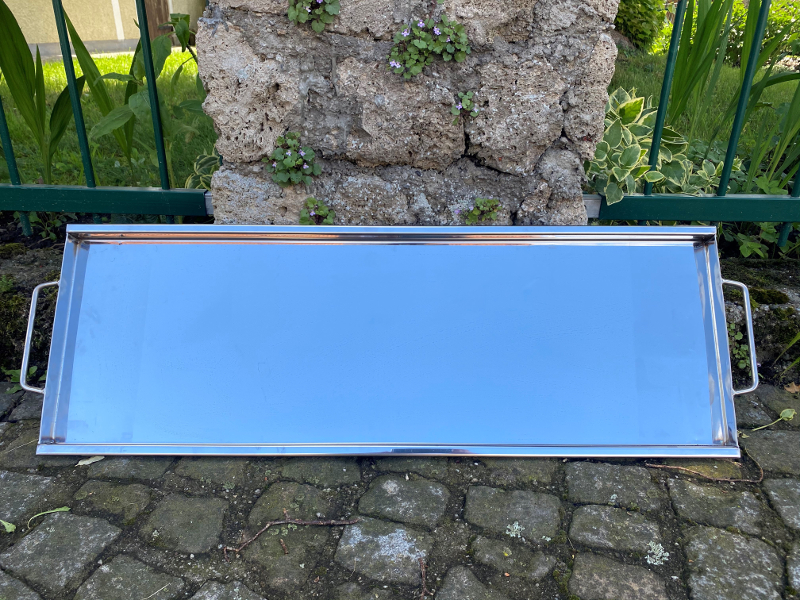 Why is stainless steel so special?
Stainless steel is an alloy containing high percentages of chromium, nickel, and other elements that give it exceptional resistance to corrosion. Unlike regular steel, stainless steel doesn't rust when exposed to water and air, making it ideal for grill manufacturing.
Durability as a key advantage
One of the main benefits of stainless steel is its longevity. Grills made from this material can last for years, even decades, without showing signs of wear. This means that when you invest in a stainless steel grill, like those from the R-GRILL range, you're essentially investing in a long-term solution for all your grilling needs.
Corrosion resistance
Imagine having to worry about your grill starting to rust after every use. With stainless steel, such concerns become a thing of the past. Thanks to its alloy composition, this material is corrosion-resistant, ensuring that your grill maintains its shine and appearance regardless of the weather conditions.
Better meat grilling quality
Stainless steel is not only corrosion-resistant and durable but also contributes to better meat grilling quality. How? Due to its ability to conduct heat evenly, ensuring that every piece of meat you place on the grill is perfectly cooked.
Highlighting some of R-GRILL's products
Considering all the advantages of stainless steel, R-GRILL has developed a range of grills that utilize this remarkable material. For instance, our Pig Rotisserie Adria is not just visually appealing but also highly functional and long-lasting, thanks to the use of stainless steel. Additionally, our Spit Rotisserie for Fireplace offers the perfect blend of tradition and modern technology, allowing you to savor the best flavors grilling can offer.
Why settle for less when you can have the best? If you're looking for a grill that will last for years and provide you with the ultimate grilling experience, look no further. Visit our online store and discover how stainless steel can transform your grilling world. Invest in quality, invest in R-GRILL.